Expert Articles & Advice
September 1, 2014
If you find excessive dampness your basement, the likely culprit could be a crack in your basement wall. When you consider that your basement walls hold up your entire house, then knowing that there are cracks present can sound a little intimidating.
August 15, 2014
Window sills take quite a beating. Constant exposure to the sun, rain and ice can take a toll, especially when water finds its way beneath the layer of paint and caulk. Ongoing exposure to moisture can cause the still to rot, a process that only gets worse over time.
Special Offers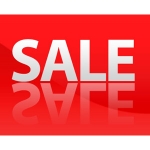 No better time to save!
Valid 7/07 - 9/15/2014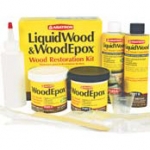 Ideal for interior or exterior repairs. Includes 12-oz.
Valid 8/26 - 9/30/2014
White's Lumber Videos
We Know Paint: Tips for starting your next paint project
Getting ready for your next paint project? Whether it's a single room or an entire house, in this video we pass along a few inside tips to save you time and money from the start. Once you're ready, stop in to White's Lumber, where our experts can match any colors you have, figure out the right paint for your job, calculate the right amount, and make sure you have all the supplies you need. We'll have you looking like an expert every time, because, well, we know paint.