Bulletin Board
Starting Friday, April 17th, all of our locations will be open until 8pm on Fridays!
Expert Articles & Advice
April 15, 2015
Without a doubt, the best marketing for a small contractor company starts with a job well done. That alone can showcase your company's dedication to quality, professionalism and reliability. Quality work is the foundation that word-of-mouth is built upon.
April 1, 2015
As the temperatures rise, your living space can finally extend to the outdoors once again.
Special Offers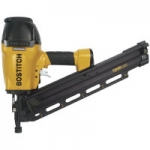 The F28WW 28° Wire Weld Framing Nailer is now on sale for $179.99, with a $100 trade-in available!
Valid 4/13 - 4/28/2015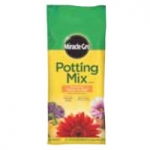 Feeds up to 3 months, now just $9.79!
Valid 4/13 - 4/28/2015
White's Lumber Videos
We Know Decking: Tips on getting started building your own deck
Building a deck can be one of your bigger do-it-yourself projects, so in this video we save you time and money by recommending a few things you should do before you start. Then stop in to White's Lumber, where our pros can help you design your deck, generate a parts list, and recommend the right materials. We'll have you sitting back with a cold drink and enjoying parties with friends in no time. Hey, we know decking.